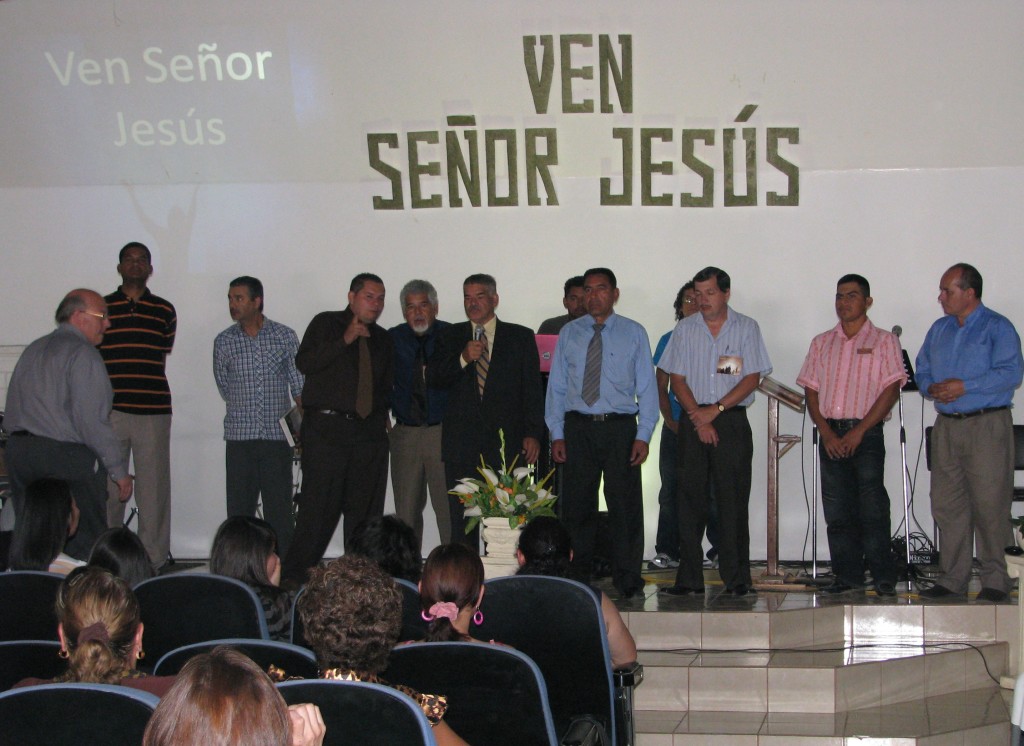 Want To Come?
We will return to Costa Rica in January, Lord willing, for our 10th evangelism outing since Terry and Norma began leading these trips in 2008. On nine previous trips we have taken 80 different people from four states to the Central American mission field.
We have:
• Performed health clinics and/or construction projects in 15 towns and villages.
• Built a church building or built/remodeled structures to be used as churches in four locations.
• Added classrooms at two other churches.
• Offered seven Preaching-Teaching Conventions attended by hundreds of Costa Ricans from across the country.
• Distributed hundreds of Bibles and books and thousands of gospel tracts.
Here's what's coming up in January 2017:
Discipleship University
Instead of a convention this year, we are focusing our energy on Discipleship University, an intensive day-long class of Bible training for pastors and church leaders. This is something Costa Rican church leaders have repeatedly asked for.
Perez Zeledon
We will travel to a region in south CR we have not visited previously: Perez Zeledon, about three hours south of San Jose. We will work with a church in the impoverished village of Tierra Prometida (which means, "Promised Land!")
Rural Churches
Unlike the larger multi-church worship services we have facilitated before, this year we will worship on Wed evening and Sun morning in small, rural churches. These small churches will love having guests from the U.S., and we will love experiencing authentic worship and fellowship with them.
Construction Projects, Health Clinics

We will perform construction and offer health clinics at Perez Zeledon, where Pedro Calvo is pastor of a church about 50 people, and at Leon XIII, where Rolando Aragon pastors a small church in one of the roughest and poorest neighborhoods of San Jose.
CR4C Day Camp
We MAY offer a day camp for children and young teens, including a gospel presentation, Bible stories and classes, music, games and food. It all depends on YOU. We need to recruit some team members who are called to help with this aspect of our outreach.
What About You?
Want to join us? We'd love to have you.
• Do you have any medical or health training to bring to our health clinics?
• Are you willing to be a non-medical volunteer on our clinics?
• Are you handy? Want to help with our construction projects?
• Are you good with kids? Want to help with CR4C Day Camp?
Want to know more? For all the details: See our CR4C Jan 2017 Prospectus.