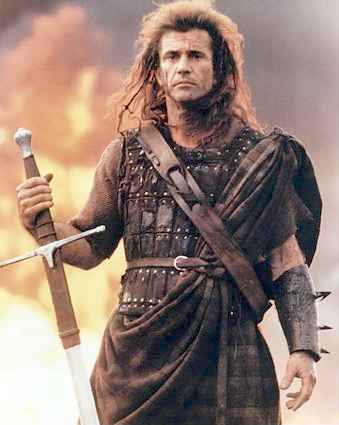 * * * * * *
UPDATE: Read Mel Gibson's apology letter here. At least he is making no attempt to deny or diminish the seriousness of what he has done.
* * * * * *
Regarding Mel Gibson's recent arrest, Mark Daniels writes in: "The End of a Film Career":
At the time of [The Passion of the Christ's] release, there were accusations of anti-semitism lodged against Gibson. I had no bases for judging those allegations, although I remember thinking at the time that the charge seemed like one of a long string of abuses to which he was subjected for making a film that focused so tightly and overtly on Jesus Christ. I also wondered if Gibson was being convicted of guilt by association, owing to his father's well-known ferocity as an anti-semite.

Now, however, comes apparent confirmation that the film actor and director spewed all sorts of anti-semitic remarks to a police officer after being pulled over for allegedly driving while intoxicated. … While there have been anti-semites within the Christian Church through the centuries, it's unfathomable that anyone who confesses Christ as Lord could harbor such notions. Jesus was Jewish, after all.
I think Gibson has made some excellent films. I thought Passion was an amazing achievement. I also think Braveheart and The Patriot are excellent movies. It has struck me that those three films are all extraordinarily violent. Roger Ebert said Passion of the Christ is the most violent movie ever made. Of course, in all three cases, an accurate depiction of the subject matter required violence.
I do not know if Mark is right that Gibson's film career is over. The American people are a forgiving people. Many people were denouncing Johnny Depp for his politics a few years ago, but all seems to be forgiven, and he is the box office's most popular star right now. It will certainly be interesting to see how Gibson's next film fares. Apocalypto, about the decline of the Mayan culture, is scheduled for release on Dec. 8, 2006.
Americans are forgiving, but there are two sins that are especially hard to forgive — particularly in our public figures, leaders and celebrities we admire. One is racism. Mark is right that anti-Semiticism is repugnant to Christians. Jesus is a Jew; to disparage a Jew for his Jewishness is to insult our Lord. Beyond that, Jesus is the Creator; to despise any human being for his ethnicity is to insult that person's Maker.
When Gibson undertook the remarkable project of making The Passion, it became well known that he was motivated by his faith, which he expresses in the traditionalist Catholic church. It is painful to the Body of Christ when a man who makes such a public profession of Christ, then makes such a public demonstration of racism and hatred. That is the second sin — hypocrisy — that is especially hard to overlook.
* * * * * *
ADDITIONAL NOTE: Mark Shea raises an interesting theological / psychological point regarding how we interpret the Gibson incident and his subsequent apology. Do we assume that since Gibson was drunk at the time of his arrest, his pathetic anti-Semitic slurs were "the real Mel Gibson" coming out? That drunkenness prevented him from concealing his true self? Yes, it has always been my assumption that such comments made under the influence reveal what is really inside. But Shea says such thinking is based on Freud and Calvin; as a Catholic, Shea rejects the teachings of both. Interesting thoughts. Shea's comments are summarized well at DaveTown.